Nexive entrusts Webperformance for online campaigns
Nexive is the first private mail provider in our country, favoured by more than 30.000 companies for its reliability, convenience and technology innovation. Born in 1998 as TNT Post, it changed its name in Nexive in 2014.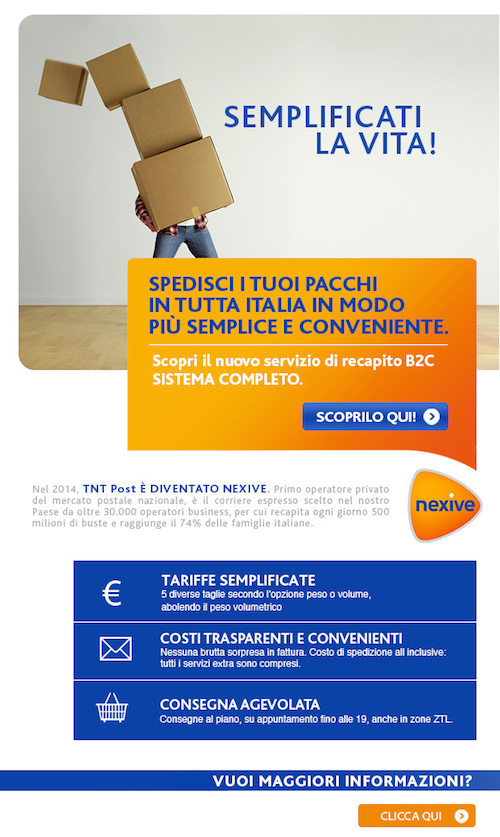 Webperformance enables the advertising campaigns of Nexive since 2012 and the last September our partnership as web marketing agency for online activities was confirmed, together with Webscience support.
To promote Nexive core services as Sistema Completo, Raccomandata classica and Multiformula, we performed new lead generation campaigns.
Media channels preferred are Real Time Bidding display, Pre-roll video, keyword advertising, DEM, LinkedIn and Web Content Marketing.
More on Nexive at www.nexive.it