An expanding network and new mobile campaigns
Our historical network of licensed websites keeps increasing month after month, as new high-quality portals join the list. Up to the present day, we are in charge of the sale of advertising spaces for around 130 websites, for a total of 250 millions of monthly impressions.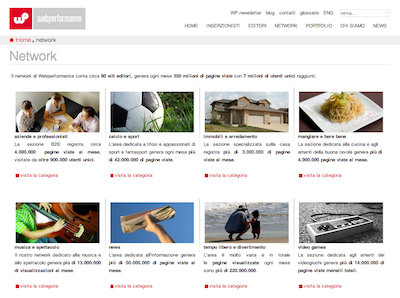 To interested advertisers, we can offer traditional display campaigns, video banner ads and pop-under ads.
Recently, we have also started dealing with the realisation of campaigns for mobile devices. Accordingly, our clients can now choose to launch campaigns only on mobile websites as well.