Inmeteo.net and Soccermagazine.it among Webperformance's publishers

Two new portals have recently joined our network: one, featuring pictures and texts,  provides updated weather forecast and scientific information; the other appeals to all football-lovers.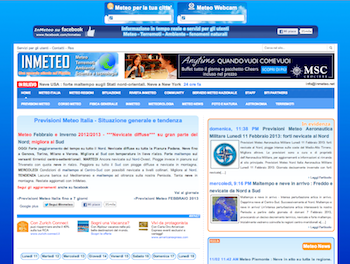 The former is Inmeteo.net, which provides real-time information about the meteorological conditions in Northern, Central and Southern Italy, seas and winds, as well as featuring updated satellite pictures. The website, which boasts a large Facebook community, records 1.000.000 monthly impressions and 500.000 unique users.
The latter is Soccermagazine.it, a sports newspaper dedicated to football, featuring updated, detailed and intriguing contents. His users are mainly young men, aged between 12 and 40. The website boasts 1.000.000 monthly impressions and 900.000 unique users.